We're Committed to Quality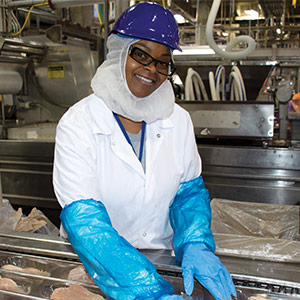 Quality is a commitment we live up to with annual goals, audits and measurements at every step in the supply chain. Our quality improvement process engages all associates in problem-solving because we believe in making things better together.
At our Perdue Foods Innovation Center, we check our products against the competition. We share the results of our consumer hotline calls and consumer and customer concerns with operations and management, including Chairman Jim Perdue, to zero in on any issues.