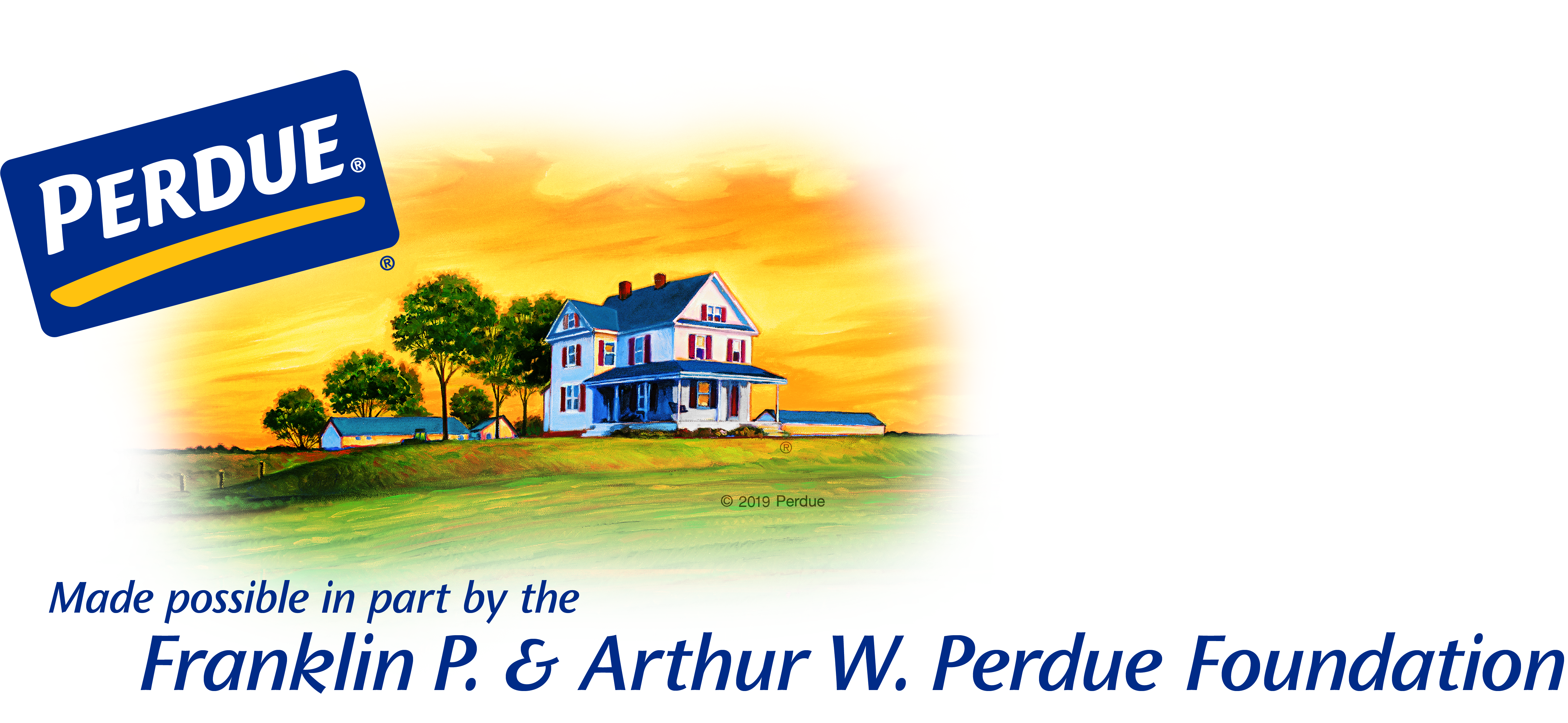 Perdue Farms awards $3,000 to Farm of Hope Inc. in PA
Funds will pay for safer 'Pathways to Pasture' for people with disabilities
March 24, 2021
Salisbury, Md. (Wednesday, March 24, 2021) — Perdue Farms, through its Franklin P. and Arthur W. Perdue Foundation, has awarded a $3,000 grant to Farm of Hope Inc. in Hershey, Pa., to provide safer and easier access to the farm's fields and animal pastures for people with disabilities.
"Access to our agricultural fields is prohibitive for individuals with specialized mobility equipment or wheelchairs," said Jim Gainer, Farm of Hope Inc. executive director and CEO. "With the funds provided by Perdue Farms, our 'Pathways to Pasture' project can provide new paths and create landing pads for these users."
Farm to Hope Inc. provides adults with disabilities a day program to improve their abilities. "Growers," as they are called, take part in farm chores, such as feeding animals, planting, weeding and watering their gardens. They also learn independent living skills such as cooking, baking and shopping.
"The 'Pathways to Pasture' project will benefit not only our growers but it will provide protected access for our community, including volunteers, staff and visitors," Gainer said. "By establishing paved pathways and landing areas to access the benefits of farm animal interaction, we can increase the number of growers we can provide therapeutic animal interaction to and welcome the public to this experience."
The Perdue funds will be used to excavate the existing parking area and driveway, reconfigure a circular drop-off driveway and new parking areas, and create three walkways into remote pastures. Landing pads are solid surfaces at the end of a wheelchair ramp, providing transition between the ramp and softer surfaces such as grass or gravel.
"The planned new traffic pattern created by a circular driveway and the relocation and increased size of the parking area ensures the safety of everyone on the farm," Gainer said. 
"Perdue Farms is very happy to provide assistance to Farm of Hope Inc.'s 'Pathways to Pasture' project," said Kim Nechay, executive director of the Perdue Foundation. "We share Farm of Hope Inc.'s motto that 'Everyone deserves to live a life of meaning' and we are pleased to provide funds that will provide safer and easier access for their growers to enjoy a meaningful and purposeful day surrounded by the beauty of nature."
About the Franklin P. and Arthur W. Perdue Foundation
The Franklin P. and Arthur W. Perdue Foundation, the charitable giving arm of Perdue Farms, was established in 1957 by company founder Arthur W. Perdue and is funded through the estates of Arthur W. Perdue and Frank Perdue. As part of our belief in supporting the communities where and with whom we do business, the Foundation provides grants on behalf of Perdue Farms in communities where large numbers of our associates live and work. At Perdue Farms, we believe in responsible food and agriculture®.
About Perdue Farms
We're a fourth-generation, family owned, U.S. food and agriculture company. Through our belief in responsible food and agriculture, we are empowering consumers, customers, and farmers through trusted choices in products and services.
The premium protein portfolio within our Perdue Foods business, including our flagship PERDUE® brand, Niman Ranch®, Panorama Organic Grass-Fed Meats®, and Coleman Natural®, as well as our pet brands, Spot Farms and Full Moon, is available through retail, foodservice, and our direct-to-consumer website, PerdueFarms.com. 
Perdue AgriBusiness is an international agricultural products and services company. 
Now in our company's second century, our path forward is about getting better, not just bigger. We never use drugs for growth promotion in raising poultry and livestock, and we are actively advancing our animal welfare programs. Our brands are leaders in no-antibiotics-ever chicken, turkey, pork, beef and lamb, and in USDA-certified organic chicken and beef. Learn more at Corporate.PerdueFarms.com.
About Farm of Hope Inc.
Farm of Hope Inc. (DBA Hope Springs Farm, a 501(c)(3) charitable organization) provides adults with intellectual and developmental disabilities a meaningful experience through group activities in a family farm setting. Information: hopespringsfarm.org