Food Safety Originates on the Farm and Never Stops
Our comprehensive farm-to-fork food safety program begins with healthy animals and includes our all-vegetarian diet free of animal by-products. It continues through processing, packaging and distribution, and it includes consumer education and awareness. We put an emphasis on early interventions and never let up on any of our efforts. Food safety teams at our plants share ideas and technologies across the company to drive continuous improvement. We back up those efforts with in-house microbiology labs to test products for food safety.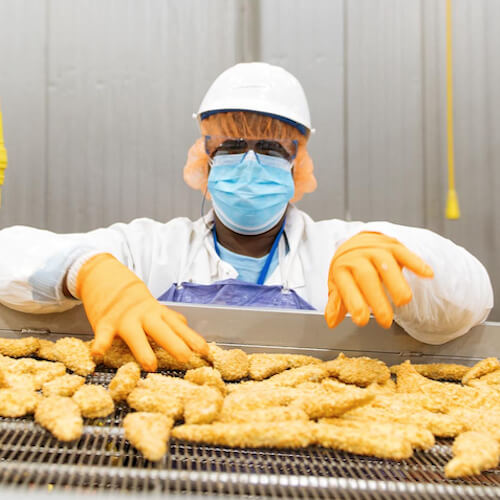 Our products, including those sold at retail, for foodservice and for export, meet the requirements of the Global Food Safety Initiative (GFSI).
We were one of the first companies to use High Pressure Pasteurization for enhanced food safety, adding an extra layer of assurance for our ready-to-eat products, such as PERDUE® SHORT CUTS® sliced, fully cooked chicken breast strips.
We have long-standing practices to protect the safety and integrity of our products, including full traceability, and as always, we continue to meet the standards prescribed by federal, state and local authorities to ensure the safety of our products, including as it relates to bioterrorism.
We're Committed to Quality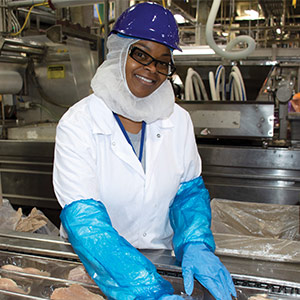 Quality is a commitment we live up to with annual goals, audits and measurements at every step in the supply chain. Our quality improvement process engages all associates in problem-solving because we believe in making things better together.
At our Perdue Foods Innovation Center, we check our products against the competition. We share the results of our consumer hotline calls and consumer and customer concerns with operations and management, including Chairman Jim Perdue, to zero in on any issues.